In the quest to find cheap / no cost food for our hogs, as well as just a general interest in all the free food out there even for human consumption, i decided I'd find a way to map all the fruit trees we've found on the Island since moving here.
First I looked for a geolocation wordpress plugin and thought of other ways to keep a database. Then I found www.fallingfruit.org . Its a purpose built site  for people to share fruit tree locations with other people in the same area so you can take full advantage of the harvest. There is lots of free food out there often right around the corner from us, or right on your property and this is a great way to share.
I've added a couple spots that are basically free access, i.e. not on anybodies property or that are safely free resources.
Apples are some of the most widely available free fruits on the island, most obvious anyways. You can often find strawberries, raspberries and black berries to harvest as well but I haven't looked for too much of that.
We do go yearly to apple orchards for the apples we eat and make into pie but these other trees are no less as good, and since they are free, its a no brainer for feeding to your animals as well. Free, organic produce right from the side of a road!
Love it, God provides, you just are looking for it!
Here is the link to the trees I've logged on the site so far, sign up, add your own!
Falling Fruit in Wheatley River (click to see around Wheatley River)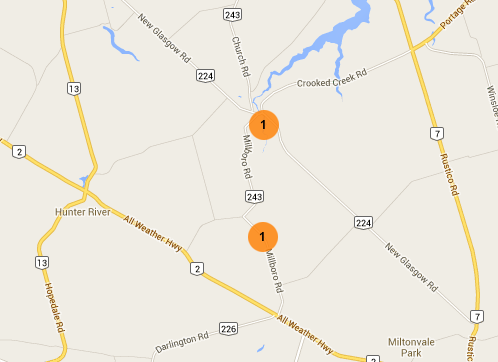 This post has already been read 1037 times!