56 total views, 1 views today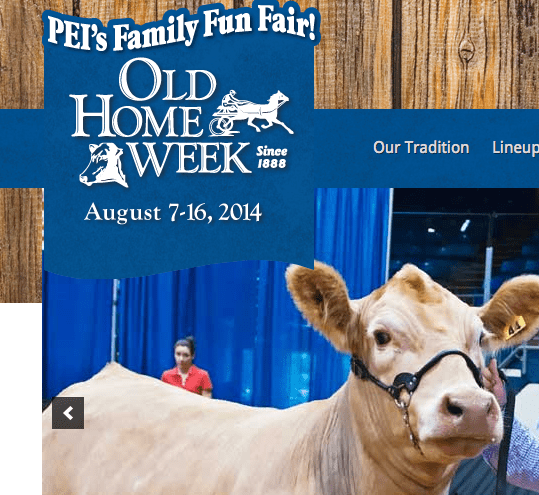 We went to Old Home Week for the first time since moving here, now we are truly island! We went as a family and Arden and Jack got their first experience with carnivals and all the rides and lights, tastes and smells that go with it.
We first walked around the grounds
then we saw a huge sand castle
we saw all the livestock, chickens, goats, sheep, chickens and ducks of all kinda
Arden and Jack milked a cow (fake one)
we watched a dog competition
We watched a speed painter
we watched a horse race
we went around a few times on the ferris wheel. Arden and Jack were absolutely not scared which was weird, they loved the whole experience
We all went down the potatoe bag slide (with the tickets we had left over)
We finished the day with cotton candy and caramel corn
What was really fun was to see the excitement on Ardens face never having seen any of this before. The huge number of people milling about, all the flashing lights, rides, and carnies asking us to 'play a game' (none of which we took them up on).
Carnivals  / Fairs do cost a bit of money, we only went on 2 rides and that was $25 for the family. We got to see a lot of different things though. The scheduling was perfect, each half hour pretty much they had something new starting that we could wander over to and watch with the kids. Its all well done, lots of displays and interesting things to look at.
I love the history here and the pride in it with the multi generational families and such.
You'll notice the total lack of pictures. In some ways its nice not to waste time snapping pictures, and instead enjoy the moment, take it in as a family and not be distracted. Next year we'll get some!
Enjoyable time, up next is the Gold cup and saucer parade tomorrow. Looking forward to that as well as we take in the full breadth of the activities. We figured it would be a good week to take off each year so I think I'll do that going forward. I think this will be a nice new family tradition!
Check it out, highly recommended.
This post has already been read 2323 times!