Forgot if I blogged on it before but iBooks is great for a very particular reason! Now i don't read books much. But I do have a lot of manuals. What I started doing was downloading PDFs so I'd have a digital copy of all my tech stuff. If you search for the PDF on your iPad, click once, it gives you the option of 'open in iBooks'. My first thought on that is that well,… i'm reading the PDF NOW in the browser, why open in ibooks. BUT if  you do, it downloads a copy of the PDF by default to your ibooks app.
The ibooks app also automatically has a PDF section because you can get many books as PDFs. So, i keep all my manuals there. Check out the images.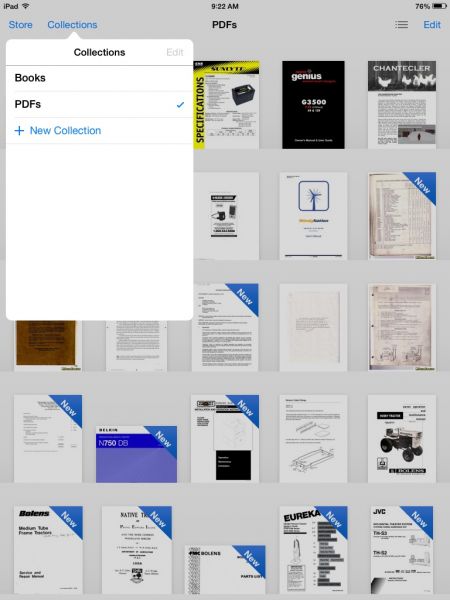 So, you can see I have my bolens manuals, my inverter manuals, battery manuals, charger manuals, chicken documents, even the manual for our vacuum cleaner! Super handy, all your manuals in one place, backed up. No more stacks of old bent and torn black and white manuals of all shapes and sizes. Love it, this is one of the sleeper apps because its so useful for keeping pdfs like this.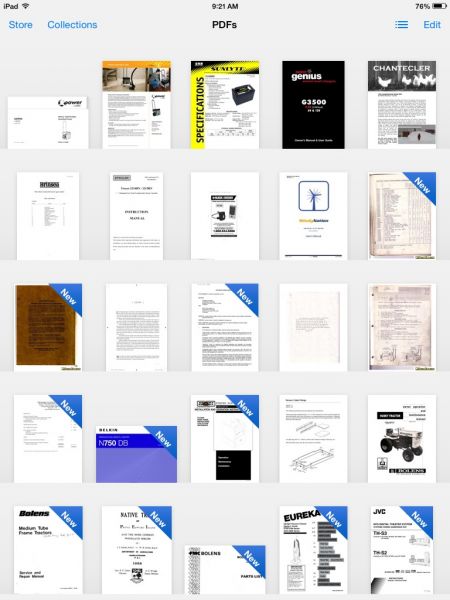 This post has already been read 1655 times!