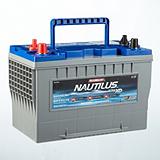 This is my latest off grid solar project. I took our old school 1969 camper and retrofitted it for photovoltaic sourced AC. It does have a plug on the outside where you can plug it into the 'services' at campgrounds with 2 way, or 3 way services and such. And we did do that at FiddleFest last year. We had it hooked up to water and power which worked real well.
This project though was to take some of my existing hardware – solar panels and extra charge controller – and get it into the camper as my mobile solar power generation unit. I hacked it in by way of back feeding the AC through the lines inside the camper. This can be a little dangerous since my plug on the outside was a male 3 prong. Backfeeding AC meant that those prongs were then hot so i had to tape them up. Currently I can tie it to the grid or simply go boondocking with full AC. All the outlets and lights work, its brilliant 🙂
What is boondocking? If you are new to camping, you may ask this same question. Boondocking is essentially camping without hookups. You may also hear it referred to as 'dry camping'. Often, dry camping means staying in a campground without hookups, whereas, boondocking typically means staying in a completely undeveloped area. You may also hear people talk about 'dispersed camping', which is the official term often used by government agencies.  http://freecampsites.net/what-is-boondocking/
I love the feeling of being able to go in there any time and flipping on the light switch just works. No running of cables, or positioning the camper just right near an outlet, we can go wherever we want. Case in point, we just reserved a spot at Twin Shores campground (PEI of course) which was otherwise 100% full for 2 way or 3 way sites. We don't need that!  With the campground full, we took one of the last 5 spots left. And where is that spot? You'd think it was in the back 40, near a swamp, a mile away from the bathrooms! Nope, its RIGHT on the beach, literally the best spot in the campground to get and of course it has no service to it but that is fine. Our little camper really only takes up the footprint of a dome tent when you look at it too.
So ya, it was a fun time making it, took me several hours to figure out exactly what i was going to do. A few things I have yet to do:
put some breakers in
put some quick disconnects in
put some fuses in
vacuum all the dust from my drilling out of it
install a 12 volt socket for DC items (such as mattress pump)
Anyways, project mostly done, see the vid below:
[youtube kKO1Stuqnso]
This post has already been read 2647 times!