59 total views, 4 views today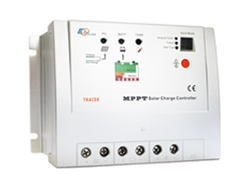 An interesting stat is that since I plugged in my newest solar panels I've used 3.1 kWh's and 210 Ah's. Which means I"ve collected that much as well – at least that much. When my battery is fully, the charge controller stops charging it and therefore thats not energy I can make use of though I never run out.
I've had 90 watts worth of solar on my chicken shed since start of december anyways. That amounts to about 33 watts a day over 3 months. Thats actually probably really close. I have  about 10 watts of power turned on for about 4 hours a day on a timer with my charge controller. Now I think I've disconnected the charge controller a couple times in tinkering so that time could be much shorter than 3 months.. With 90 watts, I've only had an issue with using more than I was able to collect in december when it was cloudy and snowing for almost a week straight. Other than that my little 110 Ah battery and 90 watts of solar has been more than enough to provide all the lighting needs in the shed.
So some interesting metrics as the charge controller collects it. I don't think it records total energy collected since i'm just not using that much enough for it to keep collecting.
I actually don't have a pic of my new solar panels.. need to get on that.
This post has already been read 860 times!