62 total views, 1 views today
Here is a new series maybe? Some wisdom / advice / conveyance of experience from my dad.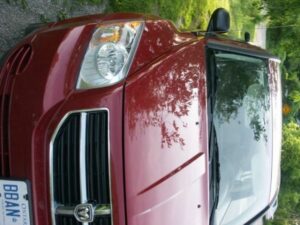 Its about car repair. Cars are expensive, and it turns out it doesn't really matter if you buy a new vehicle or not, you're going to be spending a lot of money a year!
My dads advice for repair is, if the cost of the repair is greater than 50% of the cost of a newer vehicle which is in better shape to start with, its likely wise to purchase a new used vehicle. If its less than 50%, it still makes sense to repair what you have and get another few years out of it. The 50% I assume would be the repairs over a year.
We just spent $1500 on our Dodge Caliber  for rear-end work. Did it make sense to get a new used vehicle? Nope. To replace our vehicle with something with less KMs is around $4000 to $5000. So for us, its still cost effective to simply repair what we have as long as its reliable.
The other advice / information was that he expected to pay $1000 a year on a car anyways for repairs (oil changes, tires, fluid top ups, new windshield wiper blades, new battery etc).
Sober advice really and obvious that a NEW car would be really expensive in comparison if you consider $100 a month versus at least $200 for the cheapest lease.
This post has already been read 947 times!