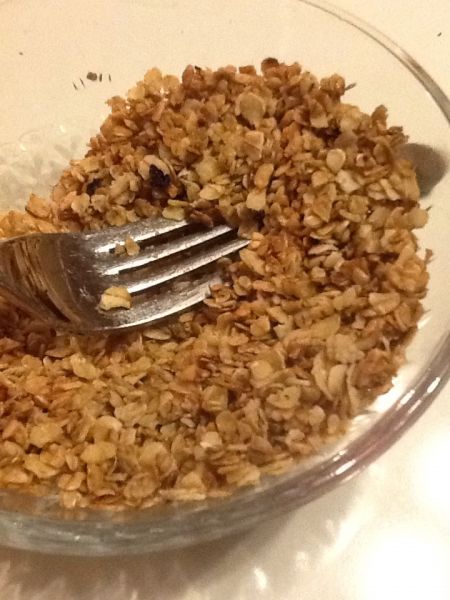 Created a new recipe today. Necessity is truly the mother of invention. This one is called oatmeal crunch. In a cast iron frying pan, put in a tablespoon or so of butter, and same maple syrup. Get it sizzling… Then pour in some instant oatmeal, or any oatmeal, or any cereal. My patented recipe works with all cereals 😉
Stir… Hen sprinkle in some brown sugar, fry until the oatmeal starts getting crispy. Serve and eat immediately. Now if. I could solidify this into a bar I'd be set!
This post has already been read 1714 times!