2 chicks are out, two more are pipping and pecking. Two have no pipping yet – hoping the last two will just be a little late. the first two came early. I had stored up eggs over a week or so to get my 7 for incubating so they may have started growing while I was keeping them downstairs enough to let them hatch a day early.  Here are the pics.
I don't see any reason we shouldn't get all 6 eggs hatch but you never know. This will be the new generation of our red layer flock.
I've already got 4 eggs in cool storage for round two.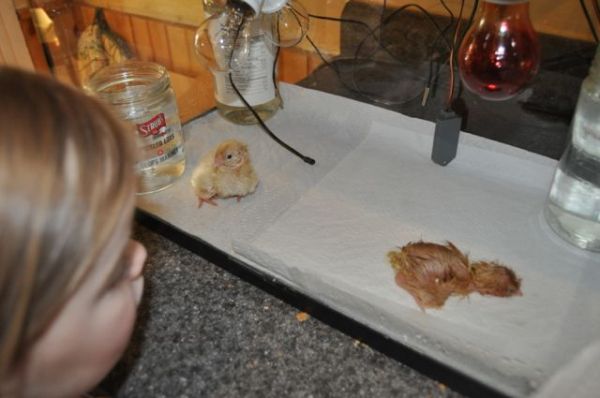 [RoyalSlider Error] Incorrect RoyalSlider ID or problem with query.
This post has already been read 1207 times!