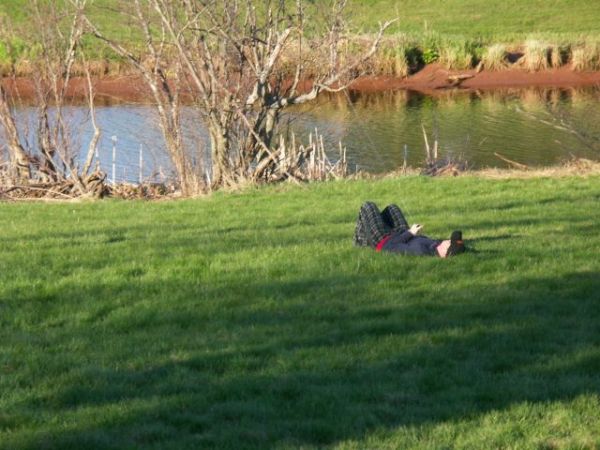 The days of summer are here! Well almost. This is me flying a kite on our riverside lawn, you can faintly make out the string attached. Kite flying is a great and wonderful lazy sort of sport. You can run around with it, and get fancy dual stringed ones with which to do barrel rolls and such.. Or, like with this one, you can get it in the air and just site there and watch it flutter and float in the breeze. Not too many better ways to spend a sunny day than being out on the green lawn under the sunny blue skies with some free time.
I've been so busy as of late that the last few days I've had the opportunity to relax, if only for a few minutes at a time. Being busy can be good, but being lazy and doing nothing outside can be just as good for oneself.
This post has already been read 1220 times!