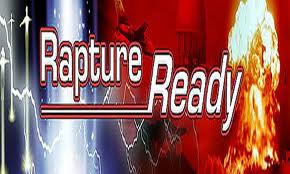 There are a number of interesting thigs upcoming in the news related to bible prophecy. things are REALLY winding up.
These headlines are all listed on raptureready.com
The US is apparently going to suggest that Israel take immediate action in syria as Hezbolla has gotten chemical weapons (Barak was in the US meeting with the joint chiefs of staff of the military)

North Korea just said they would Nuke US interests due to the UN sanctions that were just put in place. Lots of news on NOrth Korea and likely a welcome distraction for Iran
Obama is heading to Israel for talks on peace which Tzipi Livni has been working towards. Peace deal coming soon??
The papal conclave will shortly be held. Is there any truth to St Malachys prophecy about the popes? If there is, this will be the last and will usher in the end time prophecy of the bible.
There seems to be more and more earthquakes too.
Check out the daily list of news on raptureready.com. Amazing stuff for the people paying attention to bible prophecy.
This post has already been read 6052 times!