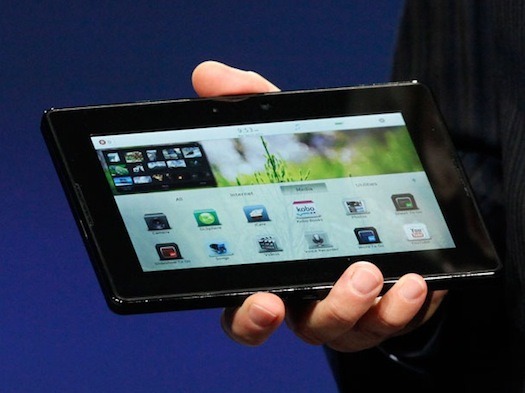 I've had my bb playbook for a month now anyways. Here are some quick thoughts / observations on it after that time:
The bb mini keyboard is a bit tiny but really useful sometimes especially the track pad

The battery life is about 2/3 of the iPad. That translates into about a day and a half of use where the ipad generally does atleast 2 days without worrying about charging it. 1.5 days really at that point only feels like 1 day since you almost have to plugit in everyday anyways unless its lightly used. Hopefully the next model has better life. Now that im used to the ipads life, i really expect that in other devices…
The screen is still a bit small, ipad mini size would be nice
I dont currently miss 3g although im sure in the summer as we're out and about more I will find occasions where I miss it. We do still have the ipad 2 3g though…
The ability to do flash DOES come in handy!!
The lack of proper sub folders in IMAP config in the mail app is super annoying… I guess i should be happy that they even added the mail client a year after its launch right?!
Showcase mode is slick – thats the mode that does 100% multitasking. Nice to make use of that whereas on ipad you never knew if the audio from one app would keep working when you switched to another app…
Even though this thing lacks apps and there are frustrating bits, something about it draws me in. .the more convenient size? The hope of bb10 coming to it? The ability to quickly respond to work email? Sure i could do that on ipad but for some reason i never did.. This thing feels more like a business device which is partly what i was going for.
All in all, still enjoying it.. A ton of rough edges, lacking features etc. Gonna hold out here for another 6 months or so and see if BlackBerry can get this figured out.
This post has already been read 1665 times!