Today we get to do a road trip. A road trip is always fun, we get to see new things, and go to new places. Today we're travelling to Tyne Valley. Heres a random image from Tyne Valley: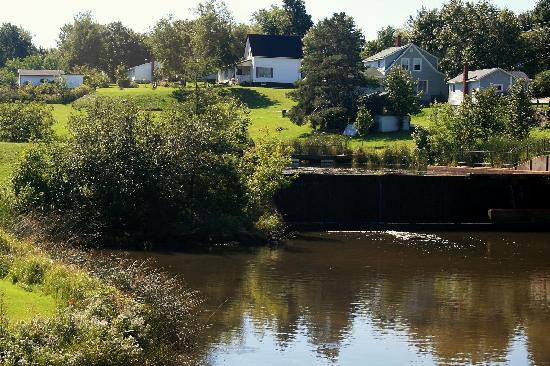 Not sure if we'll be passing O'Leary and by that I mean the most westerly Tim Hortons but maybe we'll make a detour just to get there. We stop in Summerside on the way since we're passing right by, we'll see the cascade of large wind turbines and see the winter sights out that-a-way.
We're heading out there to see some Bolens attachments, namely a gear box, a snow blower (Bolens Sno-caster) and the coveted tiller attachment.  Along with the bolens stuff, the guy has a number of other tractors and bits and pieces he's collected. Think of us as 'PEI Pickers' (take off of the Canadian Pickers: Canadian Pickers | Canadian Pickers Marketplace, a History channel show where they go looking for junk thats worth money).
I'll definitely be posting pics of those attachments should I deem them worth the money they guy is asking for them.
Some of the most interesting places we've been were found geocaching or just driving around through the small towns.  I find most people have no idea of the beauty of the country side and the amazing small towns around since most people don't go anywhere or wander.  Most people are too busy or think they're too busy to wander, to get lost, to just go somewhere for the sake of the journey and not the destination.
Should be good, and even better with the traditional Tims in hand. (no, not as good as fussybeanscoffee.com, but… sometimes tradition wins)
This post has already been read 1242 times!