here is the tower I whipped up to provide some excercise for our two adopted cats, arriving tomorrow. made from a 4×4, roll of string from cantire, hsome trim pieces that used to be on our house somewhere… and the cheapest mat I could find at can tire.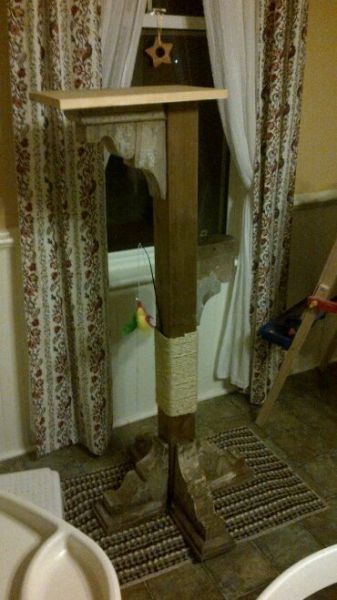 hope they like it! needs another mat on top to make a soft perch.
This post has already been read 1124 times!