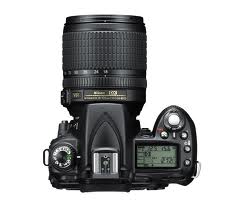 If you know me at all, I'm totally ADD. Every week I have another project or another 'thing' I'm excited about or looking to buy or whatever. The next big thing (Example, WiiU..). One of those hobbies from years past is photography.
I, like a few of my cousins, thought that I'd like photography, even had ideas of making money off it from selling stock photos and 30 second stock vids. I started with a Canon G2 I think it was, then I got a Konica Minolta A2 (expensive camera at the time). The A2 was like 500 or 600 and that wasn't new either, I think mine was used as that was the end of its shelf life at the time. I had teleconverters for it, extra batteries, mem cards, charging accessories etc. Loved it, took some of my best photos with it actually!
Next I thought, I wanted to get a 'real' camera. So I saved up long and hard for it. Ok not really, I put it on credit card and attempted to pay it off. It was the Nikon D90. It was about 1200 I think when all was said and done. I thought this was the one, I'd be able to take all the best photos and stock vids and make a business out of it. I thought it was a long term love and hobby in the making (read: purchasing).
Now, 4 or 5 years since I got the D90 and it kinda sits there, we definitely do use it for all our family shots. We take videos (24FPS cinematic-ness). After this time, was it worth it though? I've not really used it to its potential which is sad. I've never got around to getting the lens i want for it. And I keep finding a reason not to get it as there is always something I want a bit more. Just as well really since I think the outcome would be the same as it is now, I'd use it alot for a few days and then start focusing elsewhere.
Its really one of those hobbies where I realize that I really do have other things I like to do, maybe more than photography at least at this point in life. I still enjoy taking really nice shots, my excuse now is that I don't have a zoom lens so the macro photography and wildlife stuff that I'd like to do, I can't with my 18-36 or whatever it is.
I have lots of expensive hobbies so I really need to not go crazy like that and ensure I really want to stick with something before shelling out the cash (or credit)
I've actually always loved my A2, the original 'high end' camera I got. Its been lent out to friends as we haven't had a lot of need for it with the D90 being around. It will do 30FPS video but not HD. The D90 does 720p 24FPS videos which is indeed really nice for family videos. The A2 though was always a great camera for macros, and nighttime shots, time lapse (build in software that does it) and such. It has an 18-200 zoom on it (non interchangeable lens).
This ring photo was taken with my beloved A2 north of Georgetown, Ontario (located in this past blog: http://micahgallant.com/2009/03/24/fern-resort)
And yep, these are our wedding rings. The Engagement ring not shown here.. It was taken atop a rock which was covered in green moss, the sun streamed through the canopy on the hiking trail. It was probably a sunday afternoon or something as we would often go walking along the trails there.
I just found with the A2 I could create some really nice bokeh and the camera would output really nice bright colours. No need for DSLR here, the A2 which is 8MP was a 'do it all' camera. If it wasn't for the lack of good HD video, I'd probably suggest its all I need right now… Having said that, I should get a dedicated camcorder cause there are cheaper options out there that do 1080p at 30 or 60 FPS…
A great camera and great pictures don't require a wheelbarrow load of money and probably if a hobby is something you really love, the prerequisite should NOT be spending a lot of money, you should enjoy it for what it is even without all the latest tools
This post has already been read 1365 times!