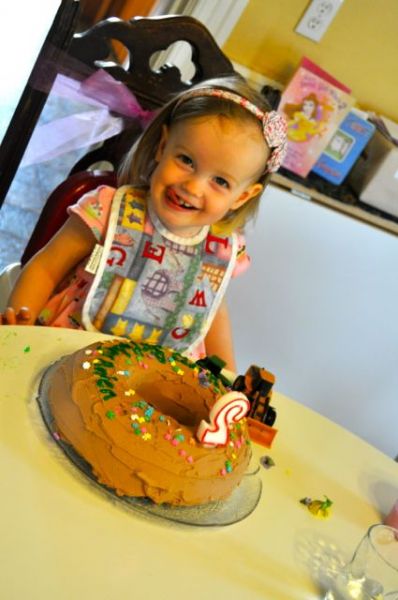 Its hard to believe but I have a 2 year old child??! Crazy. And I have a SECOND child. AND I'm married, wha?? What a crazy life and how things do change. All in the name of progress or something like that.  I'm tired and have a lot less time to doodle around the property but it will be all worth it once they can help me with the yard work right! They ain't takin my lawn tractor time though, love mowing 😉  No, I'll have Jack whippersnippering and Arden weeding or helping Lindsey with the ornamental plan beds or something along those lines. They won't be taking away my snow blowing in the winter either, no.. I'll have Jack scrapping car windows and Arden, um, using the ice pick on the steps as Lindsey salts.
And if we have a third child, well… I've run out of things from them to do, maybe they can chop the firewood. No they won't take away my exercise chopping wood, I"ll have Jack stacking the trailer and Arden hauling said trailer to the wood pile and Lindsey stacking the wood as it arrives.
Really though, I probably shouldn't worry about having a lack of jobs to do, so long as I get whatever the cushiest one is at the time, only makes sense right?
Should be a lot of fun to work along side my son and daughter and any other children we have, but I won't say I can't wait cause that would mean I'd want to be old and I will be old by the time they are old enough to help 😛 (Should the Lord tarry)
[dmalbum path="/wp-content/uploads/dm-albums/Ardens Second Birthday/"/]
This post has already been read 1224 times!