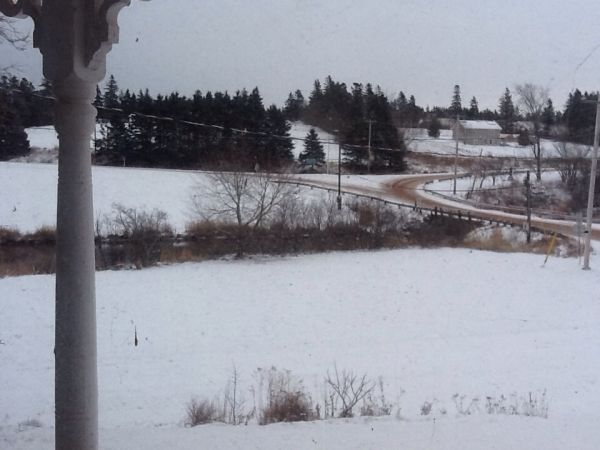 I like cold snowy winters. That sounds pretty standard right? Who doesn't want a real winter? Well, a lot of people would prefer no snow and above zero temps which is odd.

I prefer anything below -5 and hopefully at least thin layer of snow and ideally a foot or more. Might as well have winter during winter! Today its -6 or so out in downtown Wheatley River, with a light dusting of snow (which apparently still isn't going to stay as it will be above zero sometime this week 🙁 …)

When its well below zero, the house actually feels warmer too. Less wind probably and certainly less humid.

I think I enjoy winter just as much as summer for the most part, its different sort of thing, different activities. I definitely don't get out as much in winter since there are less outdoor jobs I can do I (or at least am willing to do).

I did get to ride my motorcycle into church yesterday which was great, I wanted to say I rode in January and now I've done it 😉 I think I'm good now to let it rest of the winter as its getting quite chilly to ride the 15 minutes into town and the roads are getting to a state where they will be permanently icy / slushy which isn't all too good for the longevity of my Honda.

Looking forward now to some REAL cold temps, can't wait for the week or two when its -20 or so. Extremes are exciting generally.
This post has already been read 1144 times!