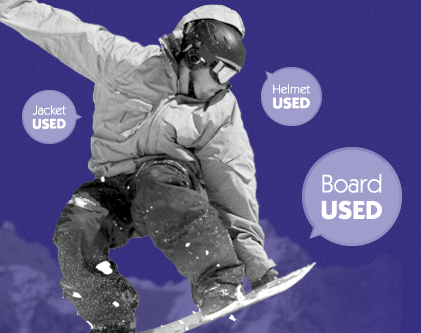 I browse used sites a lot,
usedpei.com
,
kijiji.ca
, ebay etc. So many times I see details missing, or just a really bad ad. Here are some basic rules if you want to sell something online:
pictures, always have at LEAST 1 image. Preferably 3 from different angles and more depending on what it is. And have a decent resolution image, not a phone cam image or some other grainy image. People need to see what their potentially buying clearly.
Make sure you accept email correspondence. If the ad is online, you should be able to electronically contact the seller. Often people just put phone numbers. While phone is faster if you REALLY want it, its nice to have an email for record, corresponance, e mailing of more pics / info. Which brings me to my third suggestion:
Detail – always have lots of detail. Make, model, condition. Sounds basic but many people just put a pic up of something and figure thats enough. If the image is high res, it *might* be if you can read the logo on the product but obviously you can't count on that. Put as much info as you have on the site to prevent a flood of questions, or worse, people just skipping the ad because information is lacking. After all, you DO want to sell it right?
Add also why you are selling. Does it work? Is it busted? Is it an expired child seat? Might be good to have that in your description, honesty is the best policy here otherwise you'll have to deal with complaints once you sell it or the guy asking for his money back….
Be as flexible as possible with shipping and delivery. Offer more then just expedited shipping, allow ground / standard shipping. If its on a used product site, the person buying probably is looking to save money and therefore wants the lowest shipping option available.
Finally, communicate, respond within 24 hours of emails or calls. This helps you sell more then it helps the buyer as the buyer may give up waiting and purchase whatever it is from someone else who DID respond.
Thats all for now, there are more I'm sure but those are the basic. People want to know WHAT they are buying and have confidence that the seller will respond and be honest and upfront about things.
This post has already been read 1252 times!