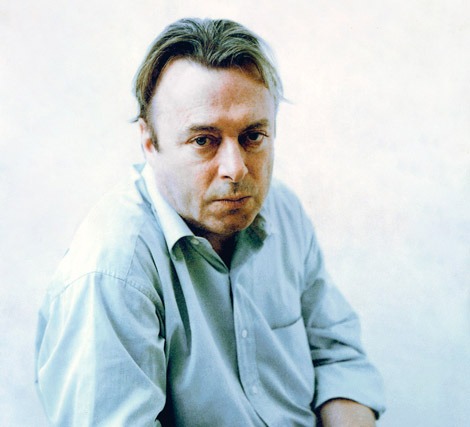 Being an outspoken atheist pretty much ensures controversy and conversation on ones death, namely between the atheist camp and the christian one. I've seen various reactions on twitter from well known pastors, some with a tinge of 'wink and nod and i told ya so' and others with the the 'christianese' response of grace and politeness.

I am more outspoken FOR Christianity, maybe on the side of detriment, its hard to say. I waver between being the loving kind, never say anything that might be convicting christian and spewing out fire and brimstone speech and saying 'I told you so'. I have to bite my tongue in most cases. Usually because my speech either doesn't really help anybody, or because it can / will get used as an excuse to further distrust Christians and to foment attitudes against christianity or religion in general. (btw, religion is bad…)

One thing about Jesus is that He wasn't afraid to say it like it is. He turned tables over in what seemed like a fit of rage at the temple, he didn't shy away from telling people they were sinners.

From Matthew 23, where Jesus was talking to the Pharisees:
(NKJV) Matthew 23:33 "Serpents, brood of vipers! How can you escape the condemnation of hell?
So Jesus wasn't scared to tell it like it is when the time counted. Do we as Christians tell it like it is when needed? Or was Jesus the only one that could say that?

Here is the truth straight from the bible so this doesn't even have to come from me, blame Jesus 😉

>>

(NKJV) Romans 3:20 Therefore by the deeds of the law no flesh will be justified in His sight, for by the law is the knowledge of sin.

(NKJV) Romans 3:21 But now the righteousness of God apart from the law is revealed, being witnessed by the Law and the Prophets,

(NKJV) Romans 3:22 even the righteousness of God, through faith in Jesus Christ, to all and on all who believe. For there is no difference;

(NKJV) Romans 3:23 for all have sinned and fall short of the glory of God,

(NKJV) Romans 3:24 being justified freely by His grace through the redemption that is in Christ Jesus,

(NKJV) Romans 3:25 whom God set forth as a propitiation by His blood, through faith, to demonstrate His righteousness, because in His forbearance God had passed over the sins that were previously committed,

(NKJV) Romans 3:26 to demonstrate at the present time His righteousness, that He might be just and the justifier of the one who has faith in Jesus.

I recommend to that all go read Matthew 25. Saves all from complaining that I'm to mean of a Christian :S

We are to show love and kindness yes, but there is far more to that story, we are not loving others if we don't present Gods Word to them and the plan of salvation, and explaining salvation is of no use if they don't understand / admit that they are sinners destined to eternal live without Jesus. And what is eternal life without Jesus? Thats called hell in the bible. Now if I stated straight up that unbelievers go to hell, people wouldn't like to hear that but as christians is that not what we profess?

We are such a spineless bunch sometimes, not wanting to tell people about hell. So they end up getting half the story, kindness love, but they need to know the WHOLE story in order to accept Jesus as saviour, sin in man, hopelessness without God. Those aren't popular topics in churches these days.

There is no hope in this world without Christ and Him crucified so when people suggest we tone it down and we acquiesce, I really struggle with what that means for us as christians, are we doing Gods will? Does he want us loving and showing kindness without ever telling them the truth? The excuse is that we'll love them now and tell them the 'truth' later when a relationship is built,… I sorta get that, but if they die in a car accident while we're building relationship, does that help? Like everything, balance, respect, timing, wisdom and the Holy Spirits leading is required here. I would suggest however that Jesus wants us to talk more plainly to people and not shy away from parts of the bible just because they are more controversial or may make people feel bad. Preach / teach the whole gospel, if we can't handle that, why bother being a christian?

If any respect is giving to Christians, it would likely be that we held fast to our convictions. Being wishy washy and preaching half the bible leads people astray and hurts the gospel message, in fact it may end up leading people to an eternity without God.

End of Rant.. There was a time when talk like this was the norm, not so much now. So much PC'ness. But being PC doesn't get anybody anywhere. Jesus wasn't PC, I would suggest he wasn't particularly kind when things needed to be said either, though he was FULLY accepting and loving when people admitted their shortcomings and were genuinely interested in His message of salvation.

End of Rant #2
1 Corinthians 1:18 For the preaching of the cross is to them that perish foolishness; but unto us which are saved it is the power of God.
This post has already been read 1629 times!