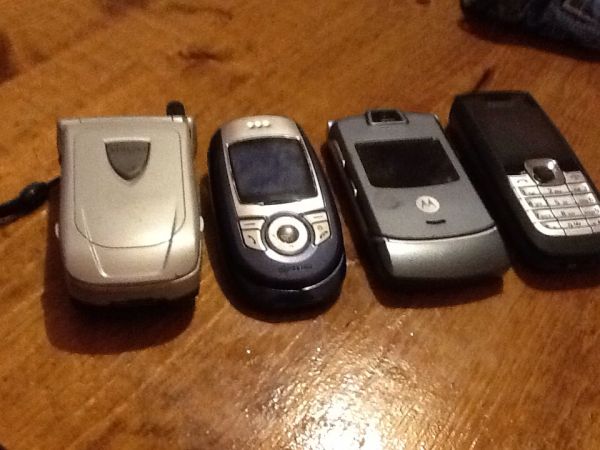 So here are all our cellphones, mine anyways. From oldest to newest. Its interesting to see the change or sometimes lack thereof.
Samsung on the clearnet network (now defunct as a cell company) – had this one during college while going to Sir Sandford Fleming in Peterborough
Next is a Kyocera SE47 'Slider'. I think this was on the Bell network – had this one in the NWT, so very shortly after college (when the cell tower was finally put in in Fort Smith)
Third is the Motorola Razr, on the Bell network – Lindsey and I had this in Georgetown. We used it while commuting to work or school
Finally, our Nokia, purchased late in Georgetown, its a pay as you go, 7-11 phone. Super cheap. Now in PEI, we still have a few bucks on it and keep a few bucks on it but we otherwise never use it. It just sits on a shelf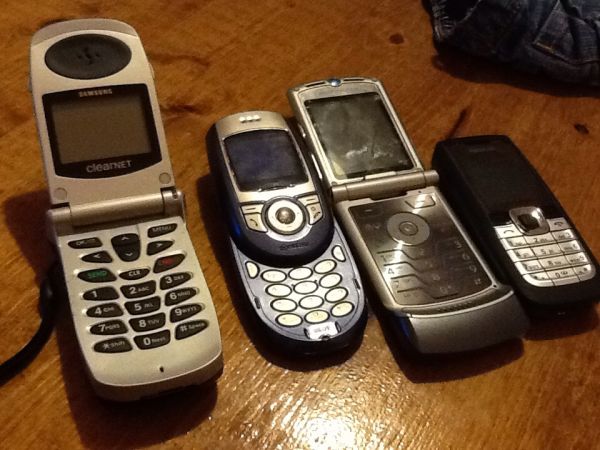 And if we're including devices on cellular networks, my latest device that fits that category is my iPad 2, its a SIM based device on the bell network. But it too is only on a pay as you go plan.
This post has already been read 1234 times!