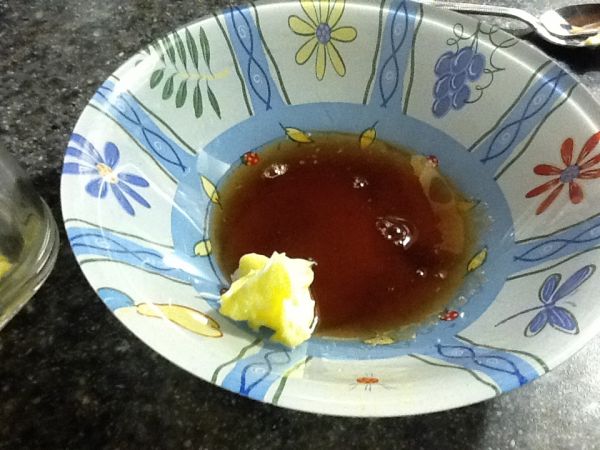 My Patented Sugar Cereal
Here is my recipe for 'my patented sugar cereal'. Loved the world over but mostly just by me.
On the stove heat up:
– 2 tablespoons of brown sugar
– 1 table spoon butter
– 1 tablespoon real maple syrup (or whatever syrup you have)
– 1 or two cups of your chosen dry cereal
Mix it up, then stir in whatever type of cereal you have. Cornflakes or shreddies work the best. Something that can soak in the sugary goodness and also that doesn't have an overwhelming taste or flavor of its own (though I found vanilla shreddries taste really good too.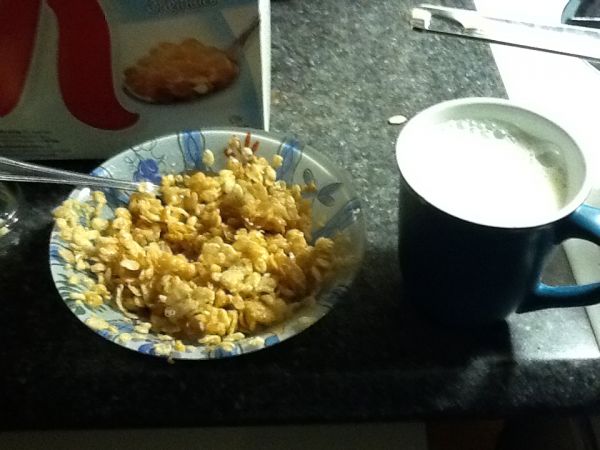 The amounts of the ingredients are totally up to you, 'to taste' as they say. When I get a sugar craving, I stir up this dish! Especially when we don't have money to go get a chocolate bar.
Butter Fried Shreddies
This one is tasty too! In a frying pain, melt 1 or 2 tablespoons of butter, then throw in some shreddies and fry them until the butter is soaked up and they are JUST starting to brown / fry, and serve up in a bowl. Its kinda like a bowl of salty chips!
– 2 tablespoons butter
– 1 cup of shreddies
Shreddies work well because they are flat so they fry better and they soak up the butter well too
And while I'm sharing recipes:
Poor Mans Maccaroons
Melt half a cup of semi sweet chocolate chips in the microwave for 30 seconds, maybe less. Mix that with another half cup of coconut, or nuts, or anything else you might want in a macaroon type thing. Shape into bite size squares, balls, or just spread out flat on a plate for cutting later. Stick it in the freezer for a half hour so it solidifies again. Take out, and serve!
– 1/2 cup of semi sweet chocolate chips
– 1/2 cup of coconut shavings or anything else you want to put in it
I"m sure I have more too, I'll have to blog on those later. Your cupboards have tons of sweet things just waiting to be mixed, fried, buttered up and sugar dipped!
This post has already been read 1399 times!