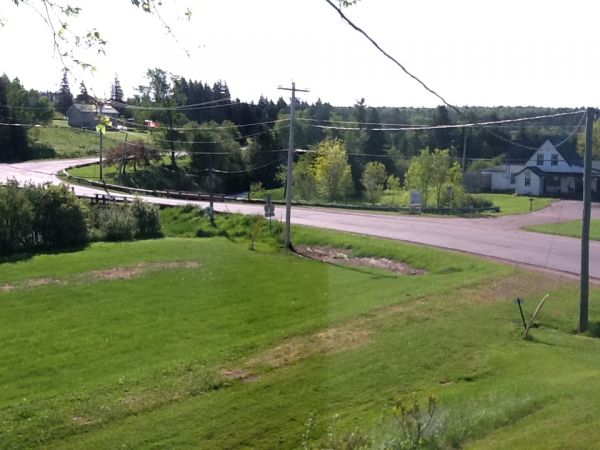 Its a sunny saturday morning. A little cool, 18 or something outside… I'm relaxing here in our dining room looking out the front window on the sun covered rolling hills and wind swept grass. We haven't decided what to do yet.
Over to Greenwich ,and then Naufrage maybe? Also have big plans to get a clothesline up and running. Maybe do some mowing today too… Its really nice to have a few plans and the rest of the day to relax and 'toodle' around the house. Its extra nice to toodle when its sunny and warm out!
This morning Arden and I were out on the front lawn, its a great place in the morning to wonder about, pick the dandelions and buttercups that spring up and absorb some of the warmth from the sun. Too bad UV is so high these days – and apparently will be for the summer. Can't just go out and enjoy the sun without thinking 🙁 Back in my day, we didn't worry about that… we also got skin cancer 😛
I'm off to do something more productive now. Have a great saturday all!
This post has already been read 1916 times!