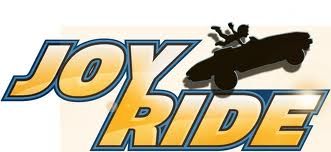 Lindsey and I have… well since we met, went on long drives. 'Joyrides' as my brother calls them. A time when you just start driving, not really knowing where you're going, stopping at the local Tims wherever you may be, or in the case of PEI, the local coffee shop (only the big centers here have Tims but more often then not the local bakeries or coffee shops have coffee just as good and usually some other *new* / different treats you don't find at a franchise Tims).
Its a great time to talk, and to explore new places. One thing about PEI is that you can take it for granted real easily. We like to go to the ocean and it reminds that we are on THE island. We don't do it as frequently maybe as we used to as it now needs to fit around Ardens schedule (so no evening trips), still though its a good time to get away from the phone, the Internet, distractions and just have a coffee date.
Speaking of coffee dates, we did used to go sit in a Tims sometimes too in Georgetown but living here with so many places to go and see in the different seasons, it seems like a waste of time to spend it sitting in a coffee shop!
So ya, go grab a Tims and go for a drive and experience something new away from the banging, clanging, ringing and buzzing of this world (this is apart from the noises your car makes! 😉  ). And if its warm enough, you can even go find a park or a beach to sit in/on.
This post has already been read 1244 times!