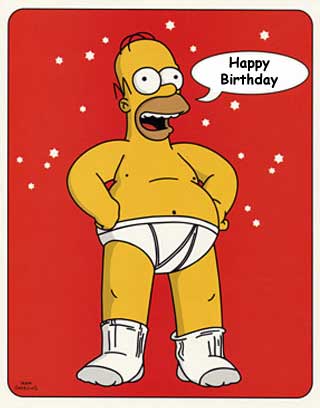 I believe I'm 33, yahoo. I didn't stand outside in the snow in my underwear though. Glad to know Homer is filling in for me! We don't even have snow yet, just as well, don't have the firewood or boiler 100% ready to go. Glad we didn't go to Ontario. Not because I don't want to see my family, or relatives but because we have SO much going on at the house right now.
Looking forward to being settled in for winter.
gotta run for work!
This post has already been read 907 times!