111 total views, 2 views today
Seen below is a pic from this morning, Sunday the 7th. Its snowing here and apparently only -1. Not cold enough but its fun when it snows. The snow is likely going to be heavy. We'll enjoy it anyways. Today we're off to church, then 3D Avatar, then looking at some houses, then to church again. Its a packed day!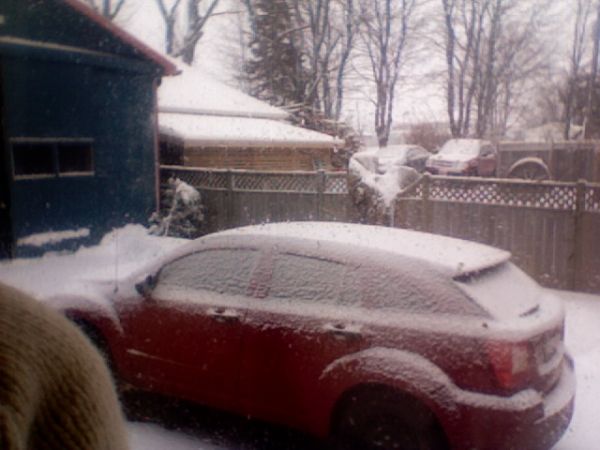 This post has already been read 965 times!