Here is a tip for those in the track of hurricane Arthur, the first named storm of 2014. When the power goes out, you wish you had ice to keep your fridge and freezer cold. With short outages, usually you can get away with just not opening your fridge door too often, and the freezer is usually 'ok' for 24 hours before things really start defrosting.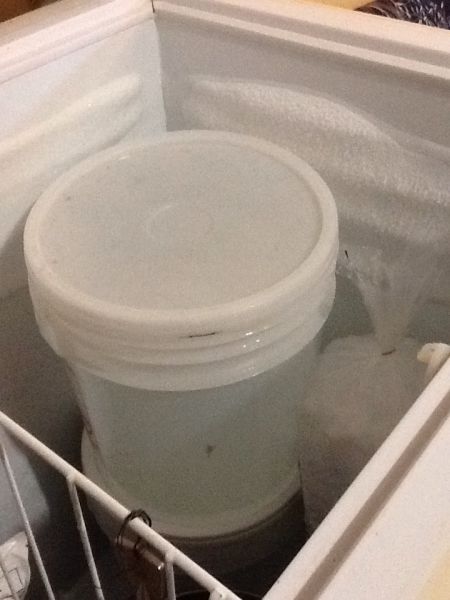 If you want to ensure you have the max post disaster cooling available – short of a generator to power things – you can make your own thermal mass to keep them cold!
The idea is the same as a solar mass for heating, just in reverse. So you take some 5 gallon buckets – or whatever containers you have – ideally ones with lids, fill them with water and get them in your freezer to freeze solid. Basically you're creating big solid ice cubes that will extended the time the freezer stays cold  and therefore the length of time your food is good for in there should the power stay out for more than a day.
Its a super easy way to prepare for any power outage. Just leave the containers in there year round and you'll be ready for anything. They won't really take any more energy than required to keep the rest of your freezer cold unless you have nothing in there…
There are two bonuses to this aside from preserving your food in case of disaster:
you can freeze maybe a shorter bucket or container and when the power goes out, put it in your fridge on the top shelf to continuously keep the fridge contents cool (same idea for your fridge freezer)
when the ice eventually DOES melt, it becomes nice cold refreshing drinking water.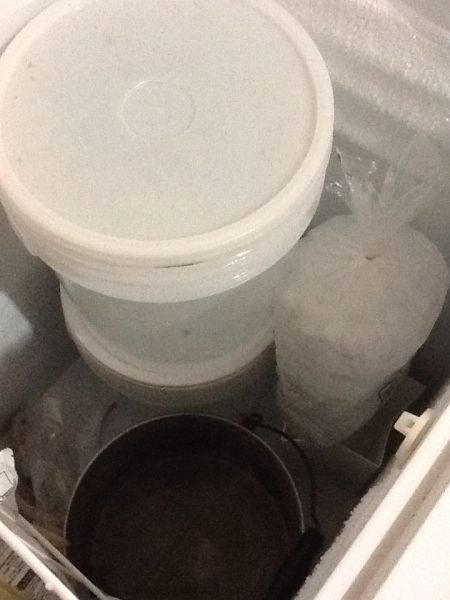 And by the time its drinking water, you hopefully should have had enough time to either eat the food, or cook it so that it will last longer and otherwise come up with a longer term plan.
There ya go. Next hurricane, I'll give you another tip 😉
in the images, you'll see I've stacked two 4 gallon containers to create a cold tower – once frozen, i also have a shorter metal pot with no lid which will make for a good fridge cooling ice cube with its metal providing great conductivity for shorter term cooling.
This post has already been read 1946 times!