42 total views, 1 views today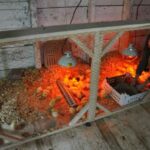 Here is an update on our meat birds. 4 weeks old now…?? coming along, about 115 left out of the 120. they are getting larger and stinkier, all part of the fun of raising meat birds!
[youtube x8Rwpg3Abek]
This post has already been read 1123 times!