41 total views, 1 views today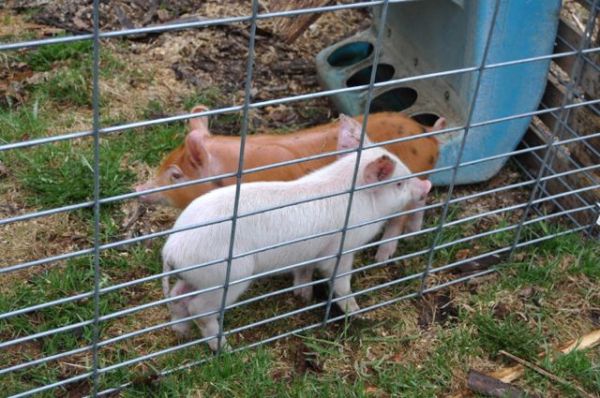 The weaners are here! Jiggity-jig and Jiggity-jog as christened by Lindsey. They are 25lbs or so. The red is the Duroc, the lighter colour is the Landrace. They are currently huddled in their new pig home buried under the hay warming up during this windy rainy day and generally getting used to the new surroundings. I'll post a video showing their first time out and about in the pen.
[RoyalSlider Error] Incorrect RoyalSlider ID or problem with query.
This post has already been read 3457 times!