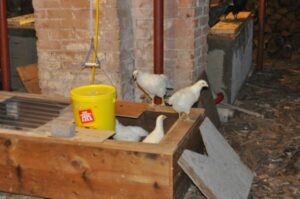 An update on the chickens here, the Chanteclers, and the new reds and the chicken tractor (with spanky new green tarp for 2014), and a really cool water bucket I found. Never seen one like this before and brilliant, i like it much better than any of the plastic ones!
Check it out:
[youtube f6v1vkpPnhc]
This post has already been read 1924 times!