Here is my first go at an incubator. Sum total cost output for it: $15 (plus tax…)
So its made from an 8 dollar styrofoam cooler from CanadianTire and an 8 dollar clearance baseboard heater thermostat. The rest of the parts, bulb, wiring, metal tape, etc were all things I had lying around in this old house. Bits and pieces.
I have 3 thermostats cause the digital one is apparently completely inaccurate. Example, it shows 89F right now the one on the side shows around 99F and the one completely inside shows somewhere closer to 40 C which is 100 or more. All over the place.. but atleast I'm ball park with two of the thermometers.
My next challenge, figure out some way to auto turn the eggs so I don't have to continually do it..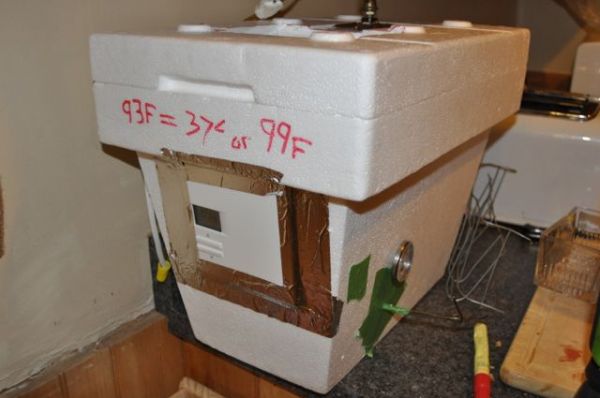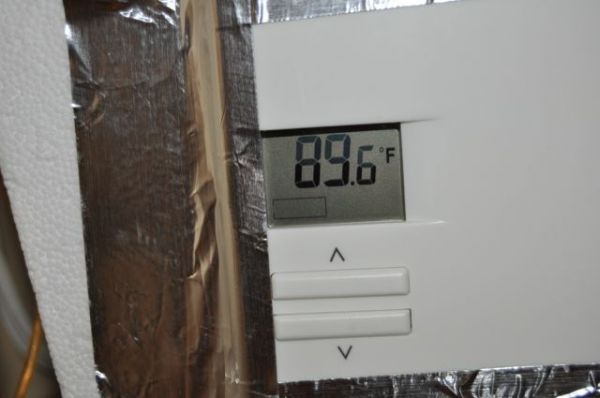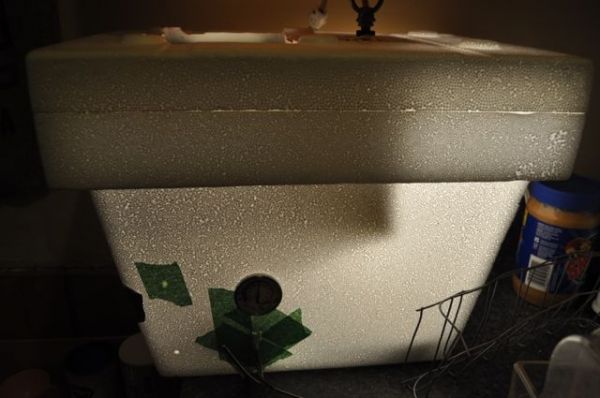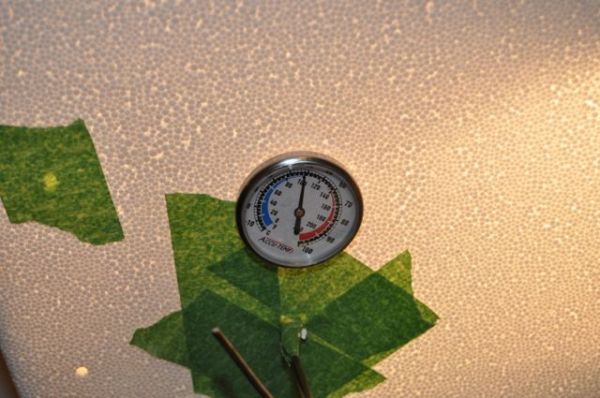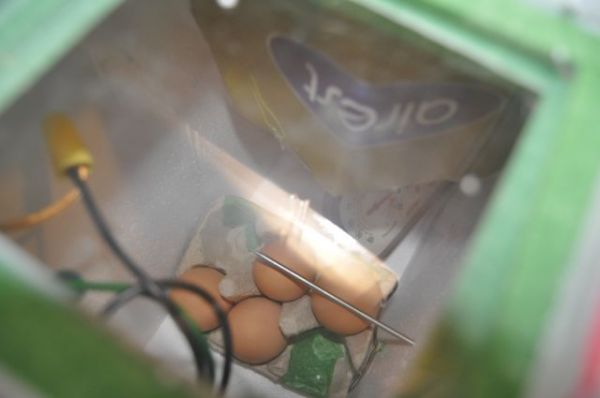 This post has already been read 2751 times!