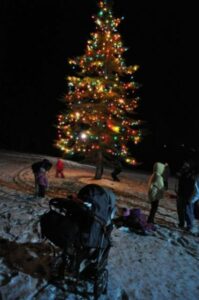 Every year the folks in Hunter River have a tree lighting ceremony /celebration.
Its complete with firetrucks, fireworks, hot chocolate, cookies and live music. Here are some pics from that. Oh, and the big event is that they light up the Christmas Tree! (With incandescents I might add, which are much nicer than LEDs)
Also included below are some randoms of Jack and I, and cooking bacon on our 'new to us' gas stove (I said they were randoms…).
[dmalbum path="/wp-content/uploads/dm-albums/HunterRiverTreeLighting2012/"/]
This post has already been read 1109 times!