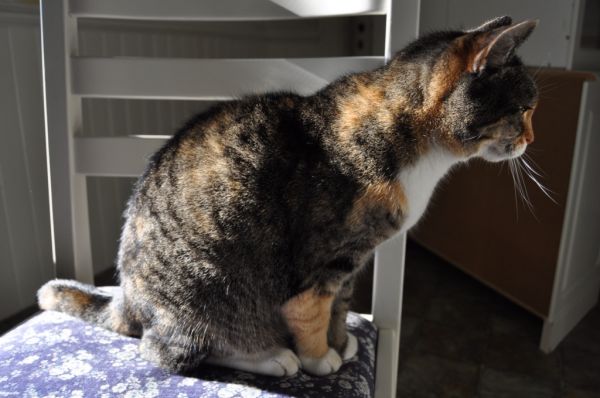 We aren't exactly sure how old scratchy is but she came from Fort Smith, NWT. I got her from the pound originally there. She made the trek to Ontario with me where she lived in Cannington with my parents for a time, then in Ajax, then she moved in with me again in Georgetown with Lindsey.
From there she made another trek across country to PEI, first in Kensington, then to Wheatley River.
She was a well travelled and aged cat who had a pretty nice and easy life for the most part.
She is survived by her adopted family, the Gallants. The internment and ceremony to celebrate her life will be held out back under the old apple tree this morning. This will be an open cat-skit ceremony.
This post has already been read 1566 times!