One more post in my regular morning post from the porch blog.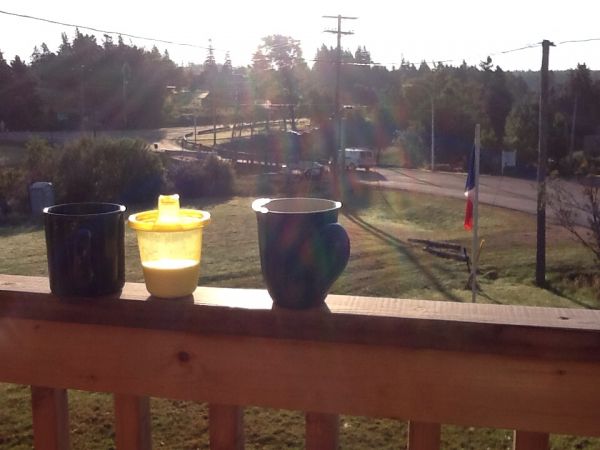 Here are our morning beverages, two coffees and a milk ( straight up). Its September 4 th, school. Is back in sessions think, it's 13 degrees or so out but not windy so in the sun on our front porch it's warm.
It's a bittersweet time of year, summer is over, the days are cooling off. Things are transitioning from summer fun and beaches to firewood cutting season and then winter. It's always so quiet this time of year, fewer visitors, packing up of the lawn chairs and such.
A transitional time for sure, yet the coffee stays and is the enduring thread that pulls us along. Poetic right?
This post has already been read 1521 times!