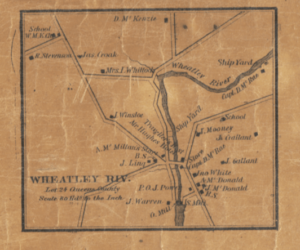 In all the places we lived, we got to know neighbours here and there but nothing too involved. In Georgetown, we knew the other apartment dweller, one of them anyways, in Guelph before that I was in an apartment building and didn't know anyone. In Kensington, PEI, post Georgetown, we knew a neighbour on one side.  Now that we're 'settled' a bit more, i.e. we own a real house now, its fun to meet and know the neighbours all around.
In meeting them you basically actually take part in and create a little community the way it used to be. Back in the day, the olden days, you would almost HAVE to know them all because one would be the butcher, the other the black smith, and the next guy was who you bought your eggs from. With our big box stores, there isn't a lot of opportunity for community other than fabricated community events meant to provide the feeling of community togetherness and allow you to get to know your neighbours. Nothing beats getting to know them personally though as you go about your daily routine, like walking down to get the mail or something.
In Wheatley River we've had a chance to meet all our neighbours, to find out about their families and the things they like doing, and help them throughout the year while at the same time they help us with things throughout the year. Examples: floods, heavy lifting of objects, snow blowing from driveways, taking care of chickens while neighbours go sailing 😉
This is really what community is all about and its what makes life interesting and fun. Too often we live in a house surrounded by other houses and we just wave at those living around us without really spending the time to get to know anyone.
Around us live a tradesman, a firefighter, a teacher, a home renovator, a fiddler, an electrician, a landscaper and more I'm sure.
Its also interesting around here to get to know about the history of the various houses, who owned what, etc and the stories of the local folk.
Community is something a lot of us have lost and I'm glad we get to be part of it in Wheatley River!
This post has already been read 1283 times!