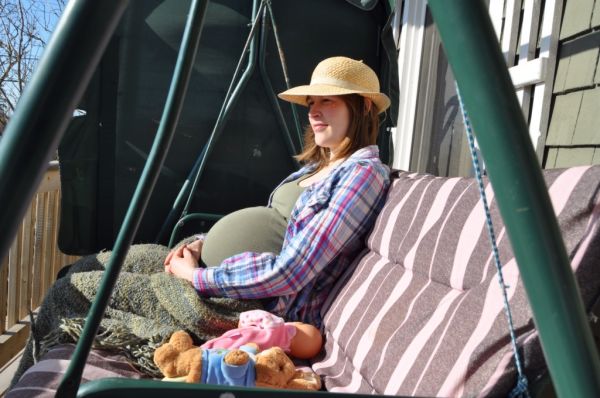 The never ending stories refers to our house. Its maintenance and associated projects know no end. This list has been delayed due to Jacks arrival, though having said that, we we're too involved in any at the moment. The most expensive one right now was the pest control which too was delayed. It will happen in May sometime to do a final sweet of our house for ants and rodents in hopes that a clean out by pest control people will make it managable for us going forward with the standard things going forward like mouse traps and such.
On top of that I have my Bolen projects for the summer and brush clearing, and another Apple tree to plant for Jack (Arden has hers planted already), and my office downstairs, and … well so many other things and a BIG thing that I might be blogging about next week. We shall see.
All that said, having lots of projects is great, lots to keep busy, put elbow grease into things, improve the value of our property with little monetary cost, and we get a whole lot of satisfaction from it all.
We are SO so SO blessed, its really unbelievable what we have in Canada and what we have as a family here. Its not all about material things or houses or land but we sure are enjoying what we do have and I think God is totally fine with that. He wants us to enjoy what we have but not let what we have become our sole focus (or soul focus is another way putting it).
And what does the image have to do with anything? Well, not really relevant, just a nice pic PRE Jack. Actually, one thing we do enjoy regularly is the front porch in the morning sunshine and this old green swing is still 'hanging' in there. Its rusty in parts, the fabric is showing its age and the seat cushion is fading but it stays out there 8 months of the year and is always willing to hold us up with our coffees in hand and whichever child wants up or cat for that matter. So ya, one way we really enjoy our property and location is to sit there in the warmth of Gods sun, soak up the rays and watch the world drive by (kinda literally if you consider all the tourists in the big tourist busses driving by hourly during tourist season)
Then, when the noise of the cars die down, you can hear nature, birds chirping, cows mooing, houses braying or whatever they do. Even at night, we get to watch the bats fly to and fro catching the insects that are attracted both to our porch light and our breath (carbon dioxide) (for the mosquitos).
Its not heaven but we live a wonderfully blessed life on this earth as it is and we're able to recognize Gods creation and enjoy it and I think He takes note when we recognize and enjoy His creation. What does He do with the knowledge… I dunno but I'm sure He smiles when we enjoy it! After all, thats what it was created for!
This post has already been read 1179 times!