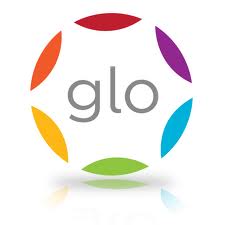 I did a post before about various iPad apps and bibles for iPad (as not all are apps, but ibooks) See post here
For reference, Glo bible can be checked out here: http://www.globible.com/
My former statements are here:
"- Glo Bible – This is a brand new app, looks very cool, has images, videos, biblical landscape tours, all sorts of multimedia (if you pay the $59) and it connects with your youversion account (if that was in any way useful for me to share my notes), and connects to facebook, twitter for sharing verses etc. Great start, but again, I see no way of directly emailing notes :/"
Things have changed now, and I've went and purchased Glo bible. First thing is that its 30% off right now, or was. I got it for $35 plus tax, much better then 59 bucks! In reference to some of my complaints, it now does email notes but not very well. For example, you can only make a note specific to a verse, not a note specific to a chapter in whole. Plus when it emails, the subject is just 'look at my glo bible verse comment' or something to that affect. It should at minimum post the chapter and verse, otherwise I have to add that into my note which IN glo bible already digitally tags the chapter and verse so its redundant to enter it :/ . Not a good implementation but at least the very basic email functionality is there. I purchased it in hopes they will expand that functionality.
Another thing that I've gotten into is the reading program. There are lots of predefined programs (read through the bible in a year, etc) and it lets you define a program too. What i like is that it doesn't just tell you what portions to read but adds a 'start' and 'end' tag at the beginning and end of the associated readings so you go through only what is meant for that day. I like automation and I figure, anything that makes the bible easier to read and makes it easier for me to get into the Word everyday the better. God didn't say we couldn't use digital bible reading assistants right?!
With the 'premium' version they call it (the one you pay for) you get access to all the maps and videos and such. The Mac / PC version even have a documentary 'app' they call it which provides documentary video of Israel and biblical sites. I did get the Mac version as that is where you can define your own reading plans and provides access to more tools and options. Again, hoping they get all that into the iPad app with free upgrades. I'm hopping in early kinda just like I did with my Blogsy blogging app which turned out to be one of the best apps for blogging out there.
There is also a feature like multiple desktops which lets you have various scriptures or tools open at the same time and it allows you to switch between them so you don't lose your place, very cool idea.
As for the comment on facebook and twitter, I can't find those integrations now.. need to double check.
Regardless, I think this is really the future of digital bibles with all the media and content in one place.
Some items lacking as of yet:
better email subjects or options as I've alluded to
better social media options (when making a note you can share to youversion or email,… wheres facebook?)
the navigation for books of the bible is interesting but still feels a little clunky / old school in its presentation
the app can be slow at times since a lot of its content is web driven
Wish there were a few more options for external commentaries
I'm sure there are more, but this app for PC  / Mac / IOS devices  is definitely worth checking out. And I don't mind supporting a bible publisher either so I'm not complaining about paying, not for $35 anyways.
Thumbs up for me. There are more shortcomings but hoping they will add them to the app as they expand their userbase!
This post has already been read 1702 times!