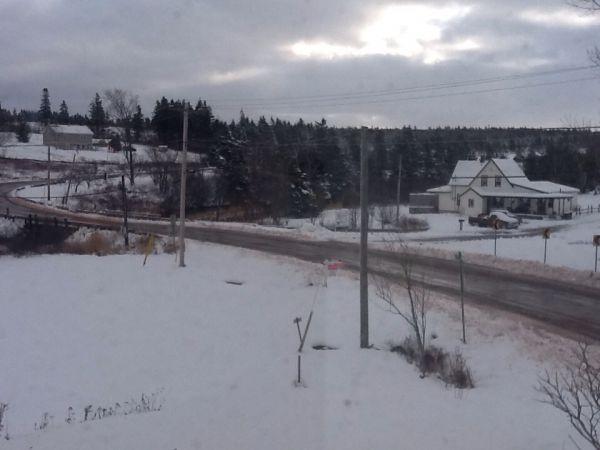 Snow has arrived, 15 or 20 centimeters worth of it. Yesterday was a crazy day all around, an early morning meeting that didnt go as planned, had car fluid issues, basically it was out of antifreeze :/, then the car got another bump on the other side it of, then LIndsey had scheduled to go to the opera on the first blizzard of the season so I had to scramble and get the snow tires on, pump them up, check the fluids again. Then I had to put the chains on the tractor, get the plow out and plow the drive for the first time this season. Oh, and I had to call about our transmission as its ready to die, need to find me a replacement. Oh and earlier in the morning there was a barrage of calls about the purchase of the property beside us to get that process moving. And those were among other things, all in all, a very busy day.

I do enjoy pushing snow around, well, really I enjoy anything I get to use my tractor for 😉 I need some wheel weights for it though for added traction, still working on that…

I thank the Lord for Lindseys safety on the road, Arden and I prayed about it after she left 🙂 I thank the Lord for all the tools I have to get the jobs done that I need to get done around the house, on the car etc. Made GREAT use of my battery jump box which also has a compressor in it. Wouldn't have been able to pump up our one snow tire that only had like 10 pounds in it. Worked out perfectly (reminder to self, make sure to give it a charge since blowing up all 4 tires, and cranking the lawntractor over for 10 minutes). We are super blessed to have all the things we have and I can't forget that and who all things come from! We are only stewards of the things we have on earth.

Better get back to more work here. Blogs have been thin, hopefully will get a good run of them in shortly..
This post has already been read 1108 times!