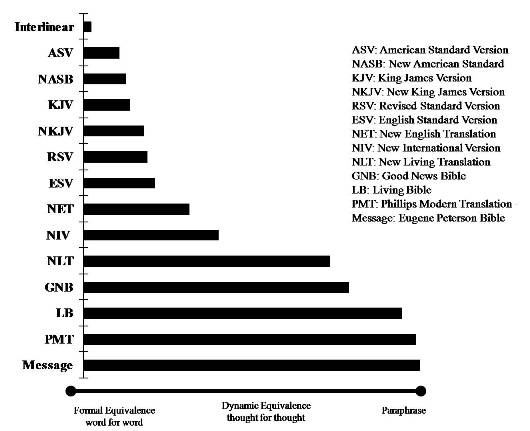 Found a great article today simplifying the different translations: http://www.tillhecomes.org/best-bible-translation/
For me I always wondered how the different versions related, and since I didn't go to bible college and learn that, I never really understood it. I need something that graphically shows the relationships I guess. I have and like the NKJV, and it seems to fall on the chart about where. I'd want it as well. More literal then paraphrase. Hard to say which is the best to be reading, technically I guess you can't go wrong with a word for word type but it may bra it more obtuse.
I'm sure others have wondered the same thing, hence the blog post 😉
This post has already been read 1881 times!