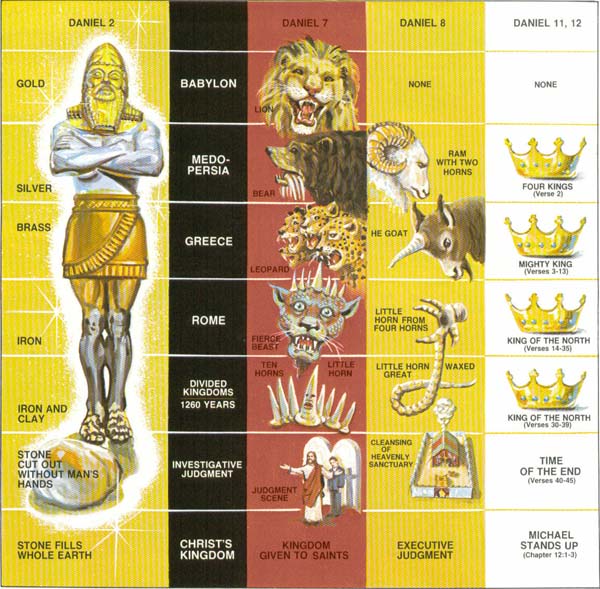 We live in a scary world. I'm reading all the latest news headlines and there are wars, killings, people getting shot in the head so that someone else can rise to political power (Libya), earthquakes, corruption, countries on the brink of economic collapse, countries (China) creating EMP weapons that could send us all back to the 1800 in terms of electronics, or lack there of. Not to mention the lack of biblical literacy
From the book of Matthew, chapter 24:
Mat 24:3¶And as he sat upon the mount of Olives, the disciples came unto him privately, saying, Tell us, when shall these things be? and what [shall be] the sign of thy coming, and of the end of the world?
Mat 24:4 And Jesus answered and said unto them, Take heed that no man deceive you.
Mat 24:5 For many shall come in my name, saying, I am Christ; and shall deceive many.
Mat 24:6 And ye shall hear of wars and rumours of wars: see that ye be not troubled: for all [these things] must come to pass, but the end is not yet.
Mat 24:7 For nation shall rise against nation, and kingdom against kingdom: and there shall be famines, and pestilences, and earthquakes, in divers places.
Mat 24:8 All these [are] the beginning of sorrows.
Mat 24:9 Then shall they deliver you up to be afflicted, and shall kill you: and ye shall be hated of all nations for my name's sake.
Mat 24:10 And then shall many be offended, and shall betray one another, and shall hate one another.
Mat 24:11 And many false prophets shall rise, and shall deceive many.
Mat 24:12 And because iniquity shall abound, the love of many shall wax cold.
Mat 24:13 But he that shall endure unto the end, the same shall be saved.
And that is just the start of things :/ People say that christians look forward to these things just as people in Islam look for chaos and destruction because in Islam, that enables the 12th Imam to return. Let me clarify… For Christians, we don't like this, we are to show love and to support others, bless others and lead others to Christ just as Jesus did. We are also instructed to know the signs of the times. Where does it say that you say?
"All Scripture is inspired by God and is useful to teach us what is true and to make us realize what is wrong in our lives. It straightens us out and teaches us to do what is right. It is God's way of preparing us in every way, fully equipped for every good thing God wants us to do." 2 Timothy 3:16-17 (NLT)
"For the essence of prophecy is to give a clear witness for Jesus." Revelation 19:10 (NLT)
"So be prepared, because you don't know what day your Lord is coming." Matthew 24:42 (NLT)
And in revelation which is all about end times:
(NET) Revelation 1:3 Blessed is the one who reads the words of this prophecy aloud, and blessed are those who hear and obey the things written in it, because the time is near!
So while we do not enjoy death and destruction, Jesus tells us its a sign post. And its no His doing either, its the sin of man, God won't let the sin of many endure and prosper forever though, the fact that its getting worse also tells us that it will come to an end and the signs of the times give us indication of how close we are to God saying 'Ok, enough is enough' and correcting these things.
Christians (obviously) of all people should be on top of this, recognize it as the truth that they portend to put in their bible and God. Those that say (and even from the Christian side) that we shouldn't study prophecy cause it makes people just look for death and destruction, or even leads us into it, are completely backwards in their understanding of the world and the bible and sin. On the same side though, if Christians use this to justify wars, injustice, laziness or wrongdoing, then they too are sinning and causing others to stumbling and generally just falling into the sinfulness of the end times generations which is not what Christ wants.
Christ wants us to be aware of these things so that we know have hope and to have an answer for those asking us about whats happening in the world, what it means, what the future holds etc.
But in your hearts set apart Christ as Lord. Always be prepared to give an answer to everyone who asks you to give the reason for the hope that you have. But do this with gentleness and respect – 1 Peter 3:15
So next time someone comments on the state of the world, tell them the bible (and God through it) tells of all these things so that they should not be a surprise to us. The bible allows you to show people what the result will be after all these things and this all allows others to come to know Christ before its too late.
This post has already been read 1568 times!