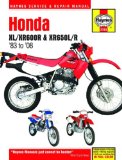 It's been so warm out lately that we haven't had a fire on for the last two days. The grass is also growing and green. Won't be long before I need to put the mower deck back on the lawn tractor.
So I got m bike on the road. Only took 2 weeks of go ing back and forth to the Honda shop and licensing bureau. ( also found out I had been driving with expired plates on our caliber :/. Apparently I need to renew every year, shoulda remembered). Along with inspection and all the parts required for that I got a chiltons manual for the bike and new grips. My grips are well chewed from lots of crashes!
Went out on. My first ride this year with two friends from ch'townto summerside. Put 100 kms on the bike just on that first trip. And we have lots of trips planned as well for the summer! Should be good times. Yesterday was a big da y, first the royal wedding, then getting the bike on the road, it was a long one too.
For now, I'm looking after Arden, and I'm sure I'll be busy today otherwise. Maybe even get a ride in. Yahoo!
This post has already been read 1121 times!