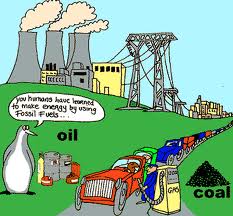 With the wood burning season in full swing we're currently burning zero oil for heating. We are however burning oil for hot water to the tune of about 50 litres a month. This  is because we have a wood furnace hot water coil in place. The challenge started on Thursday was to turn off the oil hot water heater and see if we could survive on wood fired hot water via the hot water coil.
Its Friday now, and so far hot water has been acceptable. The real test will be showers this morning and other hot water use. The oil hot water tank is basically now just a holding tank which hopefully keeps the water hot after coming from the boiler tank. So, the problem is that if the water cools down on the oil hot water tank, there will be nothing to warm it up other then running the hot water and sucking fresh hot water out of the boiler tank.
Its yet to be seen if this will provide sufficiently hot water continuously for showers, dishes, laundry etc. We'll probably give it a few days and see if we can stand it. Cheers to running a house on zero fossil fuels!
This post has already been read 1706 times!