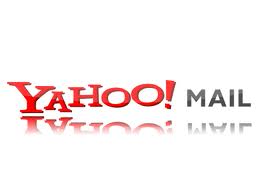 I've had my yahoo.ca address for a long time (micahgallant@yahoo.ca). Many years anyways, it was my backoffice for email while I switched domains, pointed my domain to it etc, it has been my homepage for years displaying RSS feeds, hockey stats, local weather and lots of different prophecy news, cnn, cbc,  and of course my email quick check thingy.
Sadly though, it looks to be the end of an era. Why? Well the tipping point was this morning my POP3 stopped working. Which I'll explain in a bit.
Here are some of the frustrations of late with myyahoo:
RSS feeds not pulling the latest post, for Lindseys, the latest one it would see was from 3 months ago, it all the sudden stopped updating with the latest posts. When your RSS feed stops feeding.. well thats when its time to get a new RSS reader 😉 Welcome mail.app… Strike 1
Mail check has been acting goofy, and does not integrate well with my work email now so I can get email headers, I can't use the widget to give me a quick heads up with whats going on… No idea why it doesn't work, I just haven't been able to fix it.  Strike 2
oh and I stopped using its calendar function long ago when ical proved to be more convenient for me.
ditto on addressbook for mac (not that I"m real organized with contacts though)
Strike 3 as suggested was pop access. Originally yahoo allowed free pop3 access. Now its a 'plus' member item but cause I had mine for so long, for years I was grandfathered in.  I guess that has finally expired, though they haven't told me and I still have the option in my 'basic' yahoo mail account, it simply doesn't work anymore. If I can't pop it, whats the point? And I won't be paying for pop access. Thats stupid. Gmail has it for free…  SO, I'm getting away from free webmail, and I'll start relying on my webhost as a backend for mail to micahgallant.com which is what I should have been doing all along. Whats the point of a brand if you don't use it right?
So, going forward, all email should be sent to micah@micahgallant.com (technically anything@micahgallant.com gets to me being that its a catchall). Yahoo mail will still get through but I won't be using it primarily, and the reply to will now just be micah@micahgallant.com.
Along with this, I now don't have much connection or need with myyahoo.com homepage. So what should I set my browser to load by default now?? I feel like I'm lost, losing an old friend, poor yahoo.
Any suggestions for good homepages out there?
RIP myyahoo, you tried hard to be useful and get yourself up to date but breaking things that were working just doesn't do for us fickle techno geeks!
This post has already been read 1994 times!