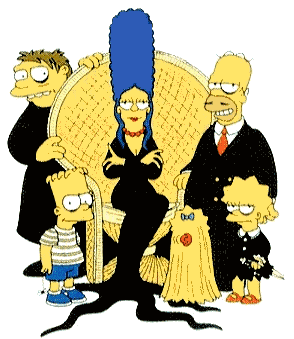 Another Halloween has come and gone. First without mom around. Not that mom was a big part or anything of our halloweens particularly, I mean she was there but, to me its just another first of many holidays without her.
We had two carved pumpkins out, one with a candle and the other sitting outside stuffed with candy bars and such, it was a self serve thing as we were going to be at the church that night. We figured most came by our place with parents so the 'honour' system might work in that case. When we finally got home we were surprised to see not a single piece was taken? Maybe noone trick or treats around here?? Maybe we didn't have enough halloweeny things to notify children that we had candy to give? Ohwell… Doesn't happen often that a halloween is on a sunday, that heathen holiday 😛
Its pretty warm here right now, really can't wait for cold weather so I can find out for real how cold our house will get and how well the wood furnace will heat it, AND how much wood we'll need to burn. Methinks based on a day or two where it dipped below zero already that we'll be burning a fair amount of wood! Everythings a learning experience once you own your own home.
We thank the Lord for a warm house every day! And blessings abundant, we are so rich and richly blessed!
A note on halloween, sure its a pagan holiday, they all started out as pagan holidays as far as I know, Christmas, Easter … so as far as enjoying it as a holiday, I don't think its anti-God to do it but I do think you need to teach your kids clear guidelines on it, its history, and what it should mean now, ie just a fun time to dress up and get some free candy. There isn't anything inherently wrong with dressing up and getting candy! Like anything else, there are always lines you can cross and you have to guard against and teach your children about, what is acceptable, and what is to far to a point of not honouring God. God doesn't want to sap all the fun out of life, He just wants to keep us safe and we need to make sure that we are honouring God in all we do.
This post has already been read 1068 times!