Check out our gallery photos here
This was our first picnic at Rackhams Pond, Wheatley River, PE. The pond was used as a mill and is now being'restored' somewhat for use as a park by an association  made up of Wheatley River residents. Very cool! There is an apple tree, the one behind us (maybe crab apple), and the pond is stocked with 1000 trout, ready for fishing next year. There also looks to be a great little swimming hole just after the outlet in the rapids past the pond. This should be good for a bit of tubing as well!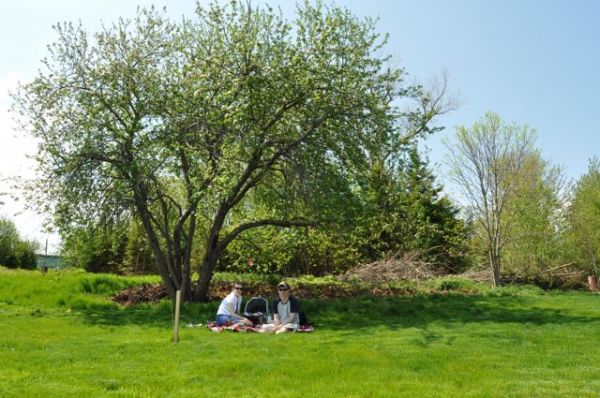 This post has already been read 1332 times!