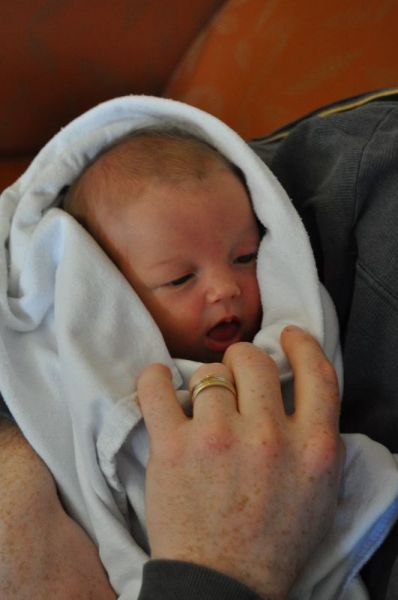 Our first baby Arden Leigh was born May 17th at 8:45am weighing 7 pounds, 1 ounce. You can find lots of pictures here: Photos
We were in the hospital for 7 days while mom and baby and dad learned piles and got ourselves ready for the 'real' world.
Lindsey and I as both pretty tired, Lindsey more than me for sure. Thankfully we have today and monday and tuesday to get into some kind of schedule and relax a bit before I need to start working again. To help, Lindseys mom Rita is here and she is a GREAT help with an extra set of hands when diapers explode and the like.
Stay tuned for more photos and I'm sure more blog posts from both of us – when we're a bit more rested!
This post has already been read 2603 times!