155 total views, 2 views today
I have a pocket watch now that I had given my mom actually many years ago from  'Stedmans' in downtown Cannington (didn't steal it 😛 ). During Christmas she gave it back to me, and we didn't want to admit it but, because she would probably not be around much longer.  It was given to her by myself with a dot matrix printed christmas imaged card. She wrote on the back that I spent $20 on it. Apparently I gave it to her for mothers day in 1988. Well maybe the card was separate but she put it in there. Who knows. … For Christmas 2009 she got dad to fix it (new movement) as a gift to her.  So she passed it on / back to me which was for me really sad.  Longer story to it I suppose, I won't go into it here.  Now its something precious to me, to know she kept it for so long, and then to give it back to me knowing she could no longer keep it.  I was looking at the Will too, it still sits by our bed on the floor, where it has sat since we arrived home after her funeral. I still miss my mom alot! I guess these are things you never really get over, you just deal with them so how or try not to think of them – the event, not the person. I think I've used this pic before but its nice to remember when there were no impending issues and we all enjoyed life together as a family.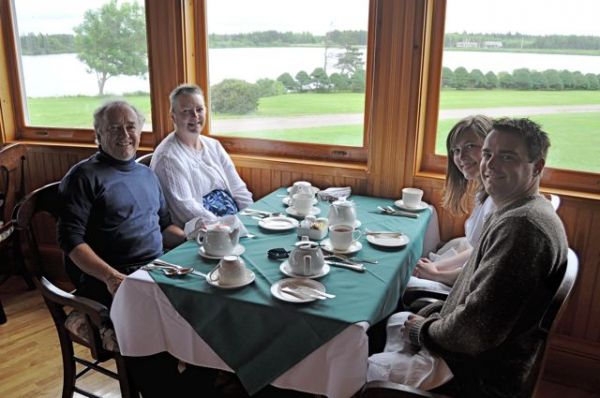 This post has already been read 1263 times!