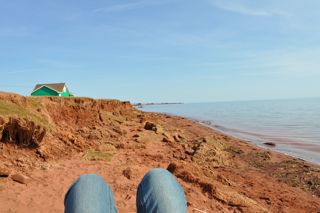 Easter weekend is over for me, back to work as usual. Every weekend for us is busy 😛 I need a weekend after the weekend to relax and do nothing. Had  a busy time practicing for the easter musical presentation, it took us being inside the church all saturday basically (which was the first of 2 super great warm and sunny days – sunday was awesome too!)  Then of course sunday morning was the pres, then we rushed to enjoy the sun and the ocean at Victoria By The Sea. Soon enough we were headed back to the church for evening worship practice and the inevitable 2 hour service.  Its just a long day for us.
I'm sitting here sniffling with a bit of a cold or … something, same as what Lindsey had / has  (I just got past one of these 2 weeks ago 🙁  . ). Can't wait for summer and some holidays (coming soon as I have a week off when the baby comes!)
I'm worried that from here on in, for the rest of my life, it will not slow down. Now that we will have a child, we'll own a house, yadda yadda. All these responsibilities will now be overhead for  us, that we'll have at-least until we retire (if we make it that far before the Lord returns). We'll never have the more simple lives we did or do now, it only gets more complicated as you grow up adding stress, and worry to our lives.  sure its fun, I just feel like day in day out, time is slipping away from us really enjoying life, or the Island, or family. Not sure what I would do differently :S We try to go on dates, Lindsey and I, to relax, go for a drive or whatever and thats fun. Soon enough, we won't be able to go anywhere without a child, unless we want to pay for a babysitter.
Anyways, life is busy, I guess thats the point. I would love to just really enjoy the outdoors everyday and not be required to work for a living (part of the sin curse on mankind) . Maybe what I should do is take a couple minutes away from my computer everyday and just breath and watch nature and think about living.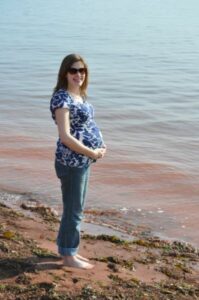 Side (bottom?) note: I like photos, they are … well ok, literally a snapshot in time. I enjoy looking at our photos every once and a while. I think sometimes we don't look through our photos enough, especially for me, hardcopy ones, i never crack open old albums. I usually just look at iPhoto ones we have. And a plug for Apple, I love the super vibrant, colourful photos on this thing, I have a D90 so it takes NICE photos, and to match with it, the Mac just make it look great too. I've seen lots of photos on a PC and for whatever reason, they just don't seem as colour saturated or something, maybe thats Apples special ingredient!
This post has already been read 1274 times!