Not this sweater.. this is a Canadiens sweater… read more below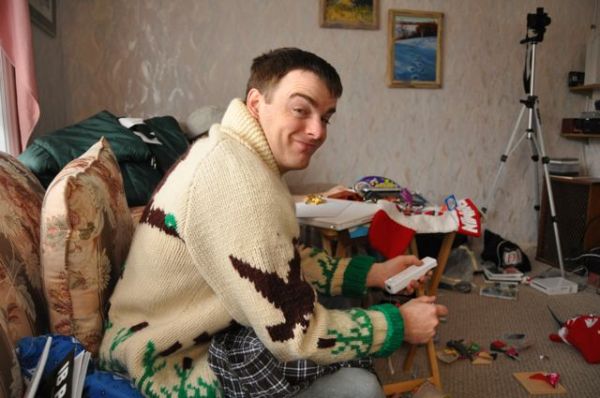 The one I'm wearing in this picture is the one I was talking about. It was a sweater made my my grandpa Jacks second wife Patricia, in PEI. Grandpa Jack wore it, then my dad, Alan received it and wore it, and now its been passed down to me and I wear it proudly. Its actually very warm in these cool and wet wintery days on the Island and it has stood up quite well. My mission is to NOT wreck it 😉 AND, I'm happy to say its back on the Island where it was born.
Thanks Dad! A cool memento (and I learned how to spell it just now 😛 ) with history and its useful too!
This post has already been read 1075 times!