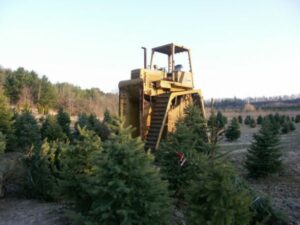 Well, tonight we went
on a hike on one of the bruce trail side trails (blue blazes) across the top of Glen Williams. Some nice sunsets happening each night! The first image is of a big TALL bulldozer, well, not a bulldozer. Looks like it digs up the trees as it rumbles over them. Very interesting machine! The next is the sunset we saw as we wanted on the bruce side trail.
Apparently when we go to Scotland, we will be required to hike  about 20kms a day to complete it in the 7 or 8 days we have allotted towards it. That should be fun! So this puny 1 hour hike will be easy street compared to that! And, we'll have backpacks, water bottles, cameras, and rain gear likely with us all the time to carry.  I think I'm gonna lose some weight!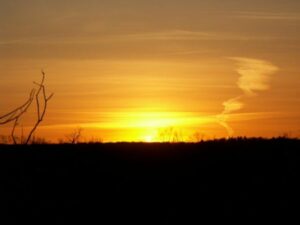 This post has already been read 891 times!