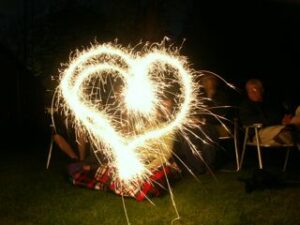 Its valentines so here is the sparkler heart, I've pulled it out a few times over the years. Made by Lindsey herself I believe. This will be our 4th valentines together… I think, pretty sure, Oct 1st, 2005.
Hey, maybe I'll post a vid too… ok, stay tuned, that is next..
So here are my top 10 reasons for loving Lindsey:
Her long beautiful hair
Her outdoorsyness
Her willingness to help others
How outgoing she is
Her smile 🙂
The fact that she likes to go on adventures with me
She loves me back
Her UBER intelligence
Her gentle spirit
And her love for Jesus and her faith
Happy Valentines babe!
This post has already been read 1043 times!